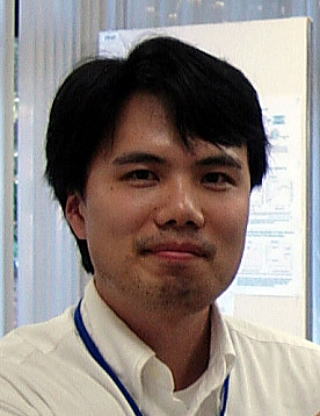 Dr. Noriho KAMIYA, Professor


Department of Applied Chemistry
Graduate School of Engineering
Kyushu University

744 Motooka, Nishi-ku, Fukuoka 812-8581, JAPAN
TEL: +81-92-802-2807; FAX: +81-92-802-2810

E-mail : nori_kamiya(at)mail.cstm.kyushu-u.ac.jp


Motto
Work hard, Play hard!

Work less, Think more.
(…but honestly, I am Working & Thinking more & more...)



My Profile
Date of birth:
Aug 10, 1970


Education:
Bachelor of Engineering of Kyushu Univ., March 1994
Master of Engineering of Kyushu Univ., March 1996
Doctor of Engineering of Kyushu Univ., March 1998


Professional Experience:
Fellowships of JSPS for Japanese Junior Scientists 1996-1998
Assistant Professor of The University of Tokyo 1998-2001
Visiting Scientist of MIT, Dept of Chemistry (Klibanov Group) 2001-2002
Fellowships of JSPS for Studying Abroad 2001-2002
Associate Professor of Kyushu University 2002 to present.


Award:
Young Research Award in 2004 from The Society of Chemical Engineers, Japan


Professional Societies:
The Society of Chemical Engineers, Japan
The Society for Biotechnology, Japan
The Chemical Society of Japan
Japanese Society for Enzyme Engineering
Japan Society of Drug Delivery System
Japan Bioindustry Association


Publication & Patents

55 Research papers & 4 Patents (up to Nov. 2004)


Research Topics & Related Papers
1. Enzymatic protein engineering based on posttranslational protein modification and its application to create novel biomaterials.
2. Enzyme engineering in conventional/unconventional media.
3. Drug delivery system using amphiphilic molecules especially for pharmaceutical peptides, proteins & genes.



Top page